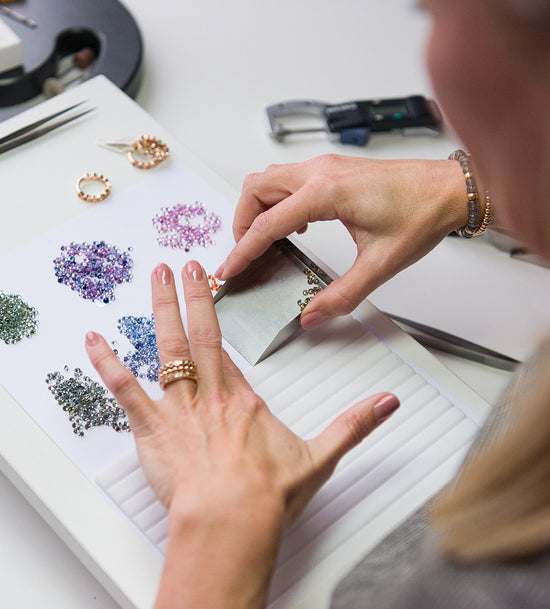 A rainbow of colors
Ruby and sapphire are like brother and sister. These gems are made of the same mineral corundum and share the same composition and structure. Their color differences arise from traces of different chemical elements found in the corundum, such as chrome in rubies or titanium and iron in blue sapphires. In addition to the famous "cornflower blue",  sapphires come in all conceivable colors – even in black and grey. The rare and delicate pinkish orange shade is called 'padparasha', or lotus flower.
Hand-picked
With their huge array of colors, sapphires are a dream come true for our gemologists. Rather than dramatic shades of deep orange, yellow, green and purple, they prefer "in-between tones" such as petrol or lilac. 
Mohs scale of mineral hardness: 9 (diamond = 10)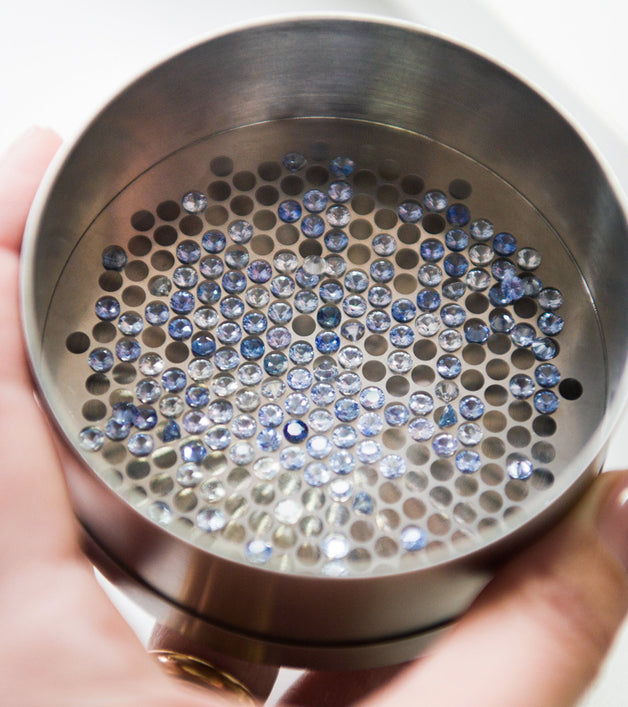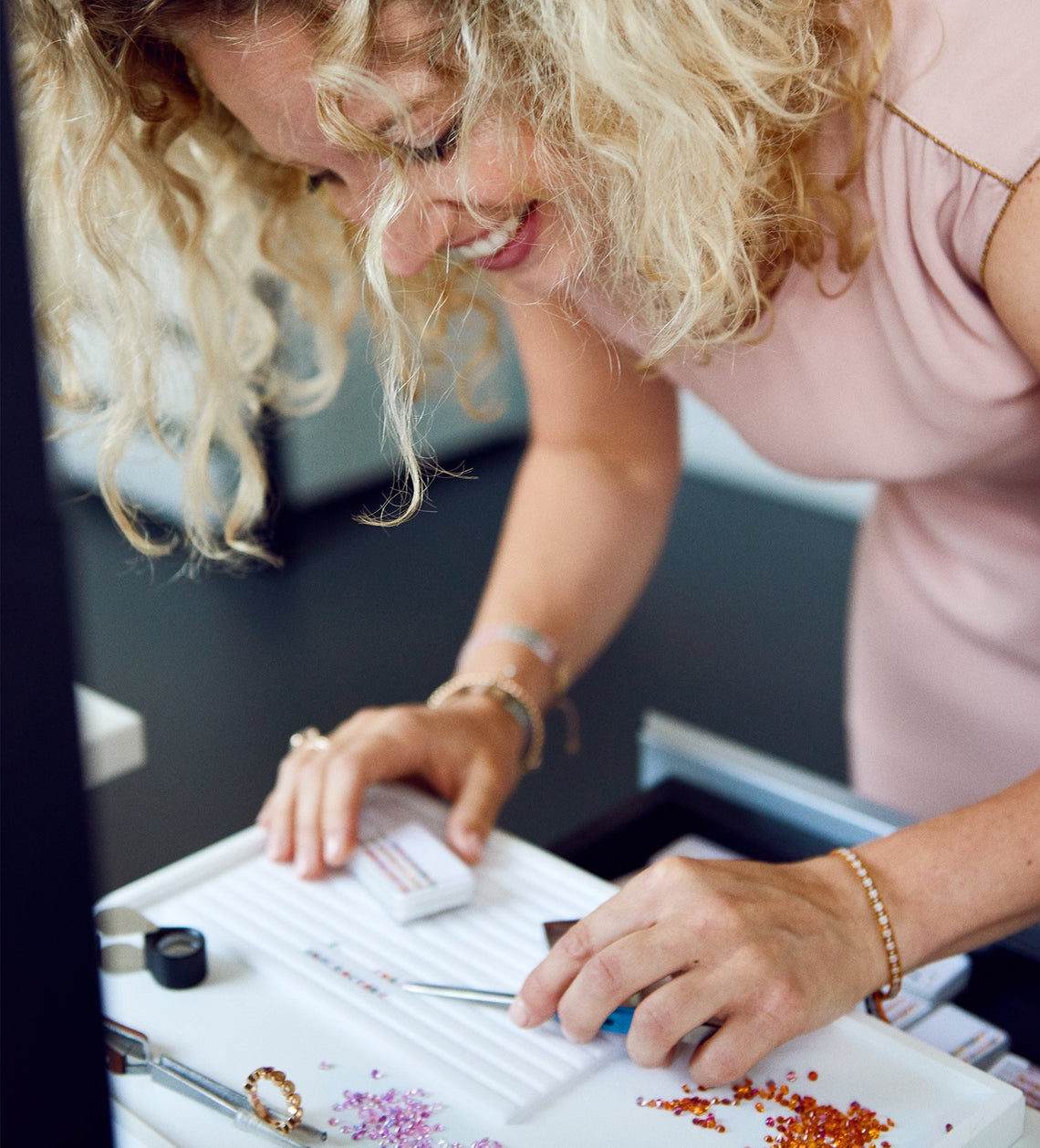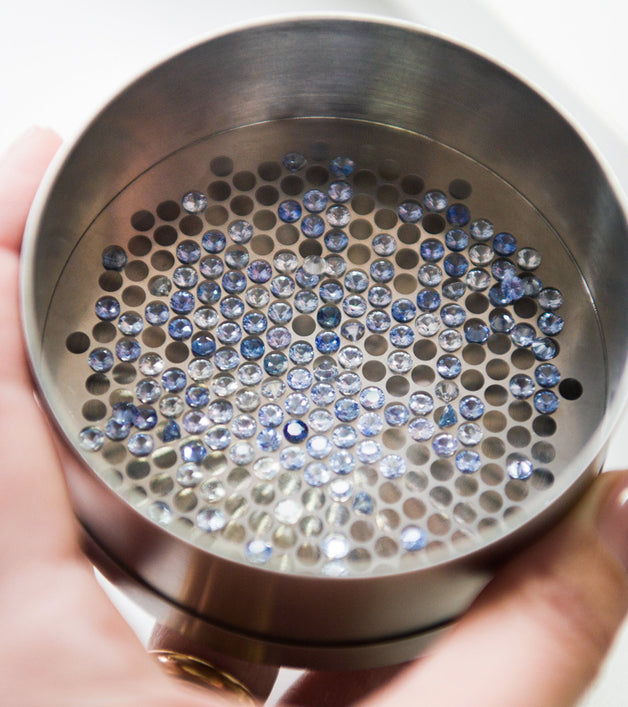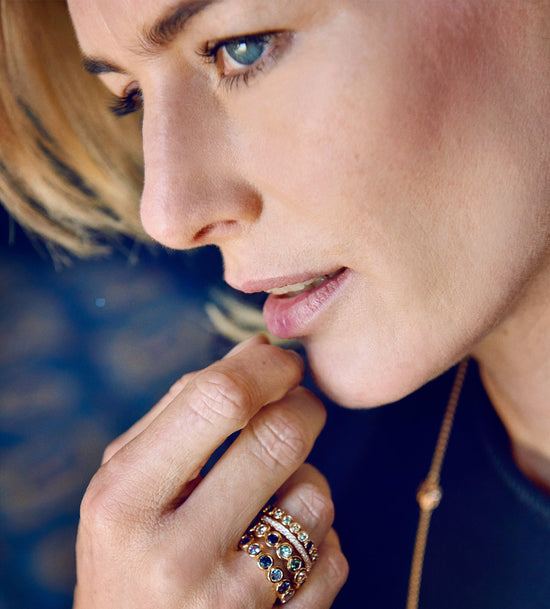 Confetti
Bron designers adore sapphires for the endless creative color combinations they are able to inspire. The best example of this versatility is reflected in our Confetti rings: be it a subtle, sophisticated mixture or a color explosion of striking hues, with sapphires, anything goes!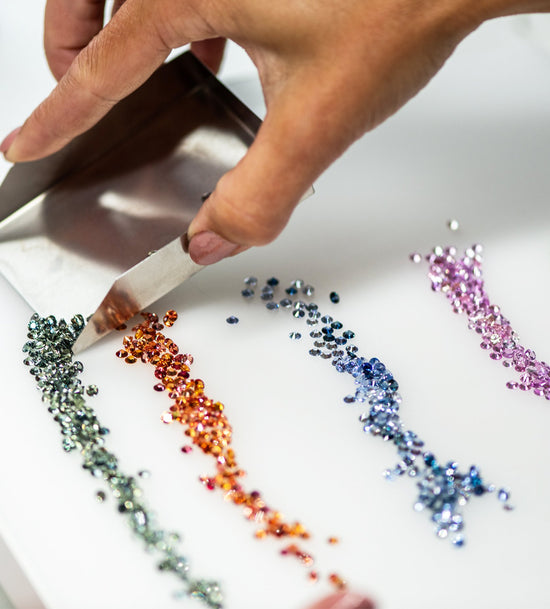 Origin
High-caliber sapphires are found in Madagascar, Sri Lanka, India and Thailand but also in Montana, USA and Queensland, Australia. Sapphires from Kashmir traditionally command the highest prices. They are not only rare, but also exude the most extraordinary blueness – a mysterious, silky glow that gemologists refer to as 'blue velvet'.