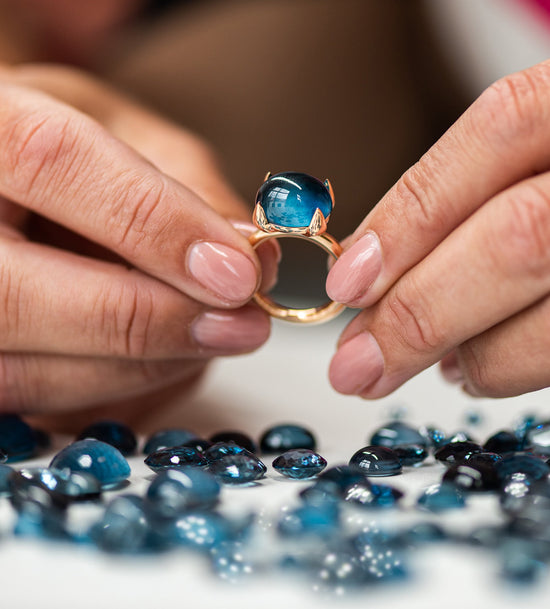 Color Range
This stone comes in a lovely range of blues from light to dark. In our collections we favor Sky and London blue. While Sky is deliciously light and fresh, London's inky tones are deep and mystical. Like bright summer skies, glistening oceans or ice-covered landscapes, shades of blue topaz are truly serene. Mirroring the blues of nature, they calm the senses and instill a deep sense of joy.
Hand-picked
Our gemstone team sources blue topaz from high caliber suppliers. As the gem gets its color from radiation and heat treatment, it is crucial to buy from trusted partners who conduct this process with the utmost care. This is especially true for the London blue variety. Its stunningly deep color derives from a meticulous treatment which changes how the crystals absorb the light.
Mohs scale of mineral hardness: 8 (diamond = 10)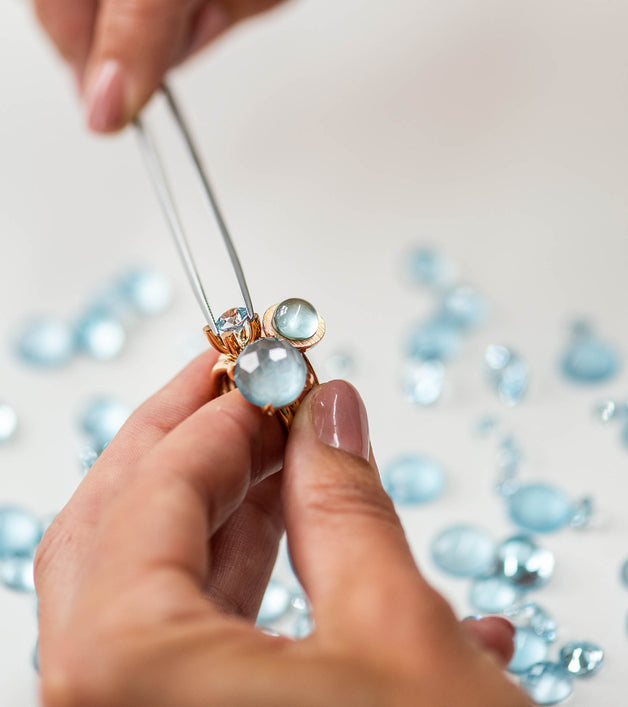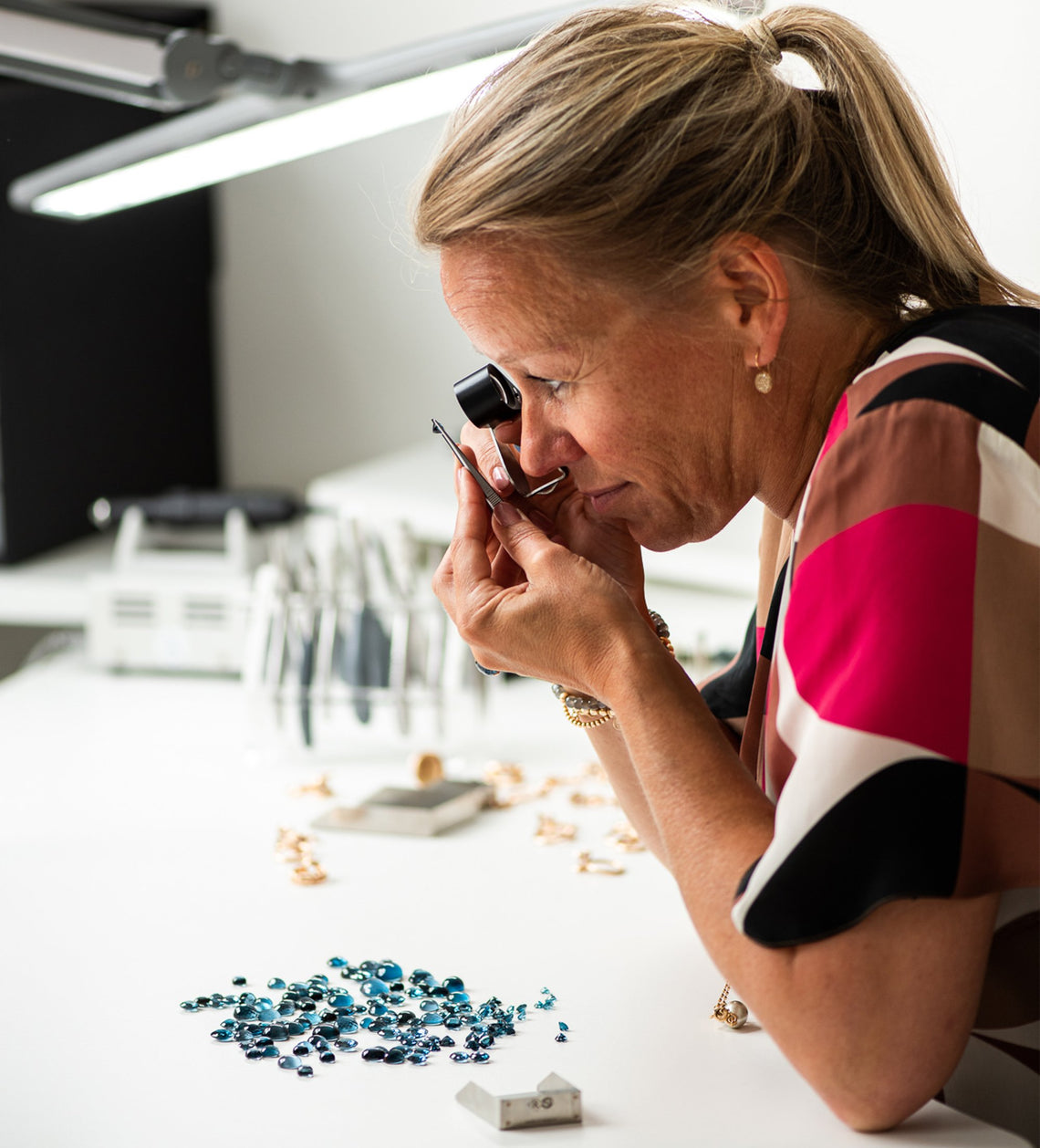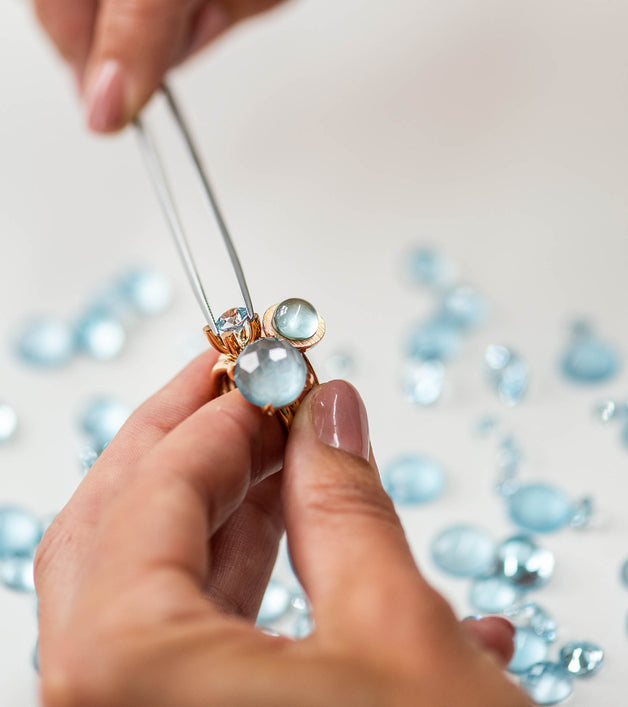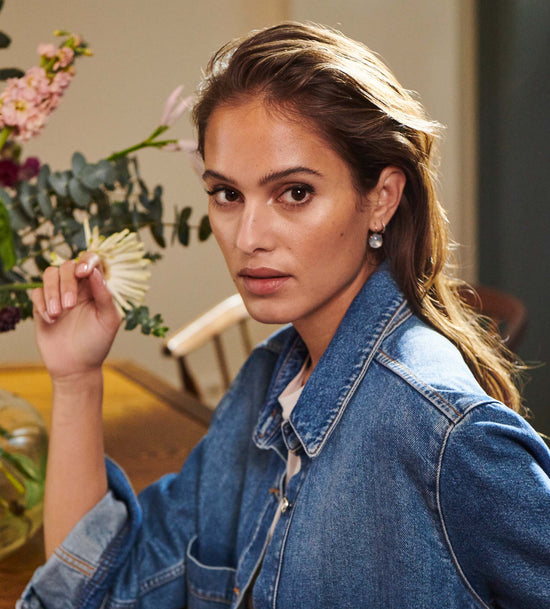 Ready-to-wear
Blue Topaz is the ultimate eye-catcher. Its shades come out beautifully in all kinds of cuts, from facetted to cabochon, from random to briolette. Feminine on the outside, hard-wearing within, this gem is made to wear! Summer and winter, at work and play, it's always a perfect fit.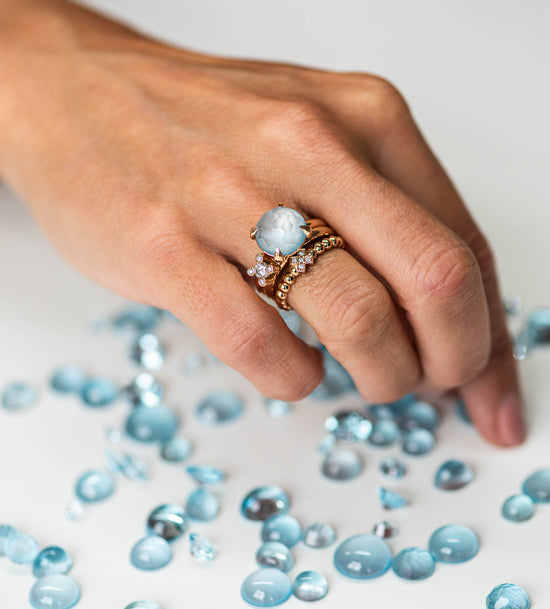 Origin
As natural topaz is available in abundance, its price remains reasonable compared to many other gems. Major deposits are found in Brazil, Sri Lanka, USA, India, and Myanmar.